Clipped Classic Standard
The Clipped Classic SPod weighs just over 100 grams. It is sleek, light weight, and rugged. This SPod is designed to fit securely into almost all standard alloy bicycle water bottle cages. It is also great for your backpack, glove box, or suitcase.
Perfect for carrying sunglasses, tools, identification, keys, money, first aid, energy food, and more.
Click for more Details on the Classic SPod
Our rotating belt clip provides for an optimum holstering position for greater comfort and stability while walking or inline skating. This also allows for adequate clearance with the cage, seat tube, or down tube, when mounted in a bicycle water bottle cage.
Because you don't want to leave your SPod when you separate from your bike, the pod can be instantly removed and the carrying clip makes it easy to take with you. The clip rotates so it will not interfere with your seat tube, down tube, or cage.
Click for more Details on the clip
Weight: 107 g
Carrying Volume: 45 in3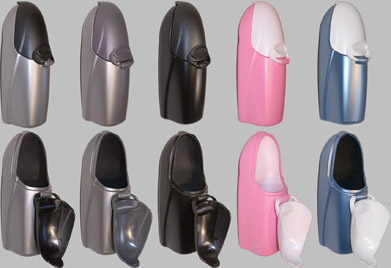 Items can be configured below: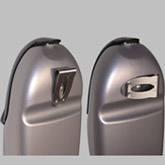 Item #: CCS