Dry SPod
Our Dry SPod is a personal storage pod that mounts securely into traditional alloy water bottle cages providing instant storage for your bike. This model is Class III waterproof. The entire interior is foam lined.
The outstanding waterproof performance can withstand submersion under 3ft of water for 3 minutes while keeping the contents perfectly dry. That means you can confidently carry and protect your phone, MP3 player, GPS, camera, or other valuable electronics in any weather conditions you encounter.
See more details about the waterproof feature
Because you don't want to leave your valuables when you separate from your bike, the pod can be instantly removed so you can take it with you.
Works for paddling too, because this SPod will float. Also great for carrying sunglasses, ID, money, tools, survival, and first aid items.
See a PDF of the many uses of our SPods
Use bluetooth accessories like an ear piece or headphones maintaining the full functionality of the electronic device while it is safe and dry in the foam lined waterproof SPod.
Weight: 110 g
Carrying Volume: 45 in3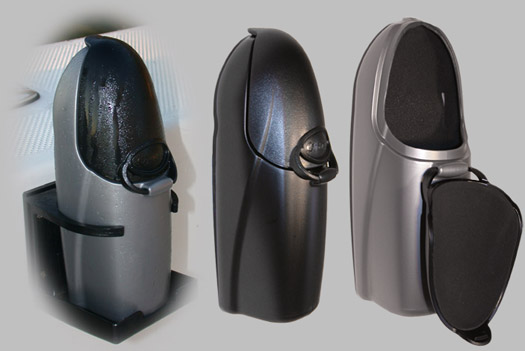 Items can be configured below: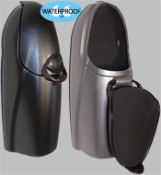 Item #: DRY